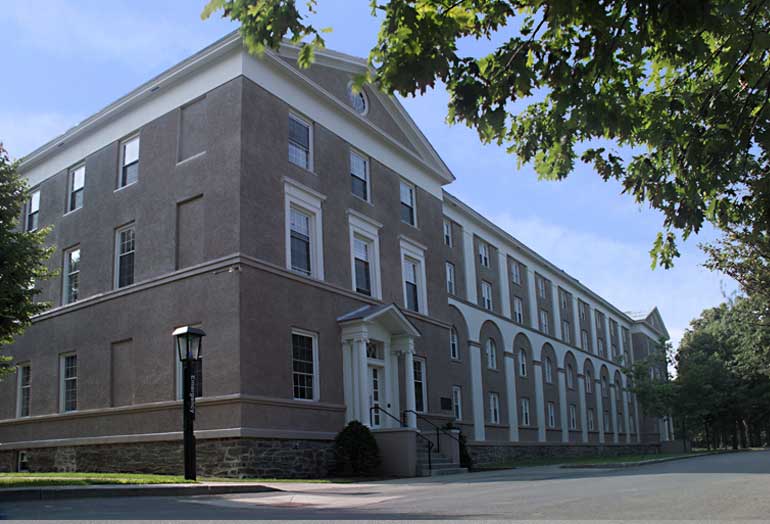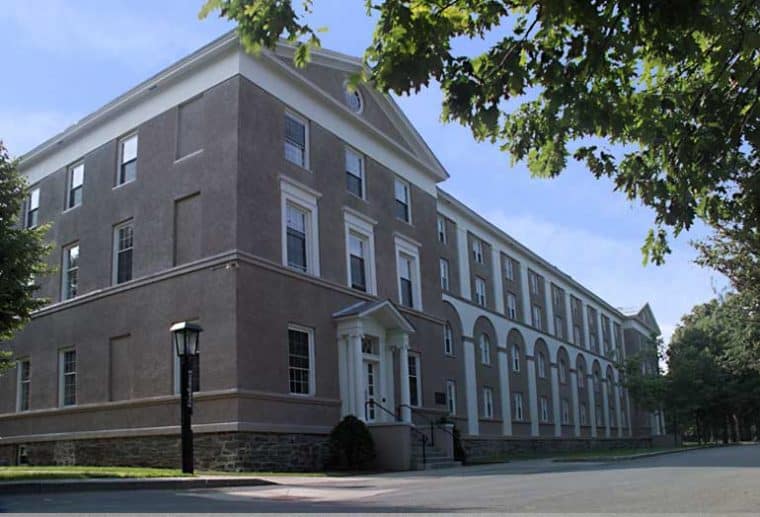 Construction Cost
$7,400,000Size
57,000 sfStart Date
June 2002Completion Date
August 2004
Two grand old masonry and timber student residence halls constructed in the early 1800's and subsequently subjected to numerous renovations were the candidates of this total gut renovation and restoration project. Each of the 28,500 square-foot buildings received considerable structural attention; new mechanical, electrical, and plumbing systems; new elevators; and new bedrooms, bathrooms, classrooms and social spaces.
Accessibility was an important consideration and was maintained throughout the duration of the project. In addition to the interior renovations, the stucco exterior was carefully reconditioned as well.