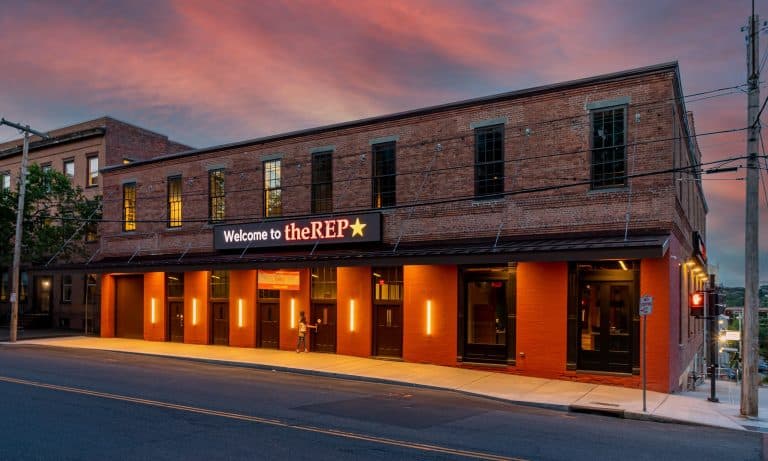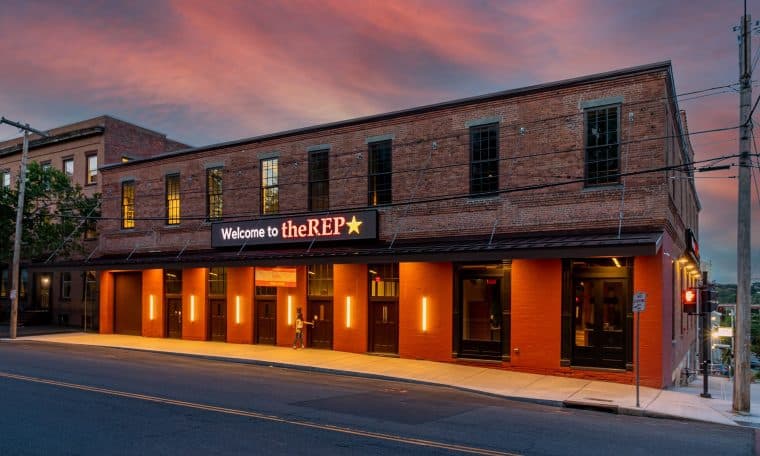 MLB had the honor of renovating the old National Biscuit Co. building at 251 N. Pearl Street into the new home for the Capital Repertory Theatre. This new state of the art theatre houses a welcoming lobby, 300-seat main stage and auditorium with new sound and lighting technologies, VIP lounge for avid show-goers and a 100-seat black box theatre. New added behind-the-scenes perks include wardrobe and prop shops, full dressing rooms, ample bathrooms with showers, prep space for actors/actresses and a full office space.
MLB was also able to give the theatre a loading dock to allow for easy loading and unloading of props to and from the main stage.
To keep the historical preservation of the previous National Biscuit Co. built in the early 1900's, we were able to restore the original hardwood floors, expose old brick walls and keep the original wooden timber beams through the building.
Congratulations Proctors Collaborative on The REP being named one of this year's winners of an Excellence in Historic Preservation Award by the Preservation League of New York State.
Thank you Proctors and Preservation League of New York State.
Watch this video and take an exclusive tour with CEO, Philip Morris.