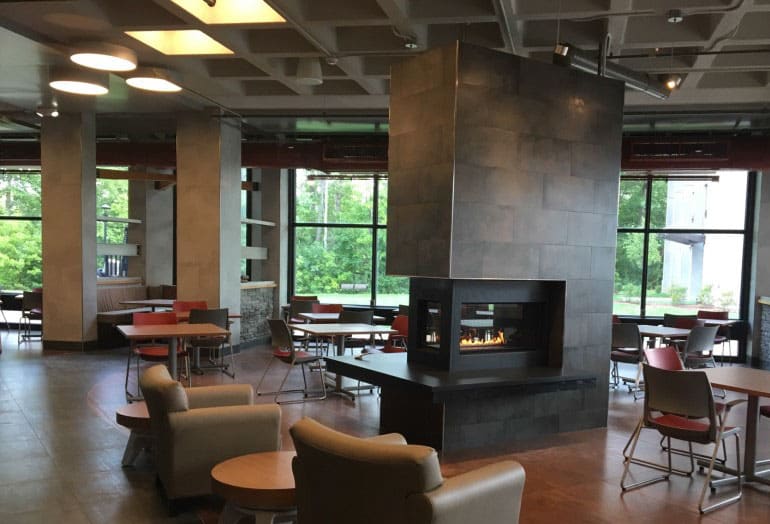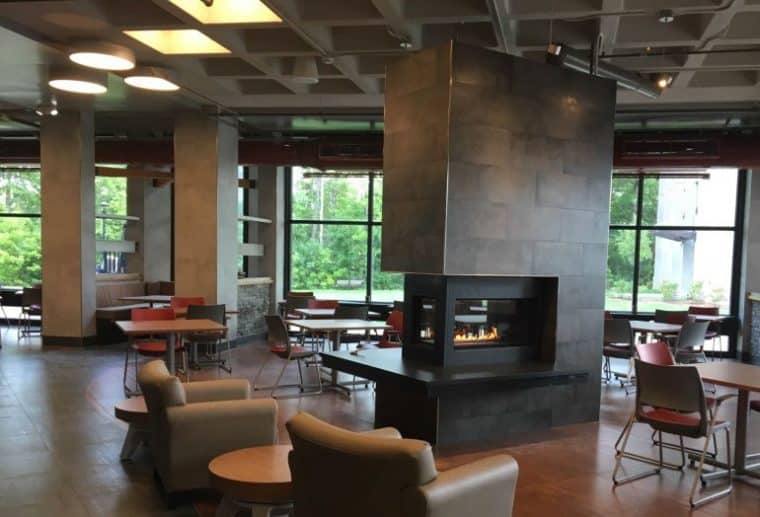 Construction Cost
Contract Value = $6,622,400
Size
22,000 sf
Contract Date
February 2017
Completion Date
Phase 1: August 2017
Phase 2: January 2018
The complete renovation of the SUNY Plattsburgh Clinton Dining Hall included all kitchen, dining area, and restroom facilities. This project was scheduled into three phases:
May 2017—August 2017 included the dining space.
September 2017—January 2018 included the restroom and lobby spaces.
May 2018—August 2018 included all of the preparation areas, loading dock space, and kitchen areas.
This contract included all new kitchen equipment, dining room millwork, upgrades to all finishes, and new HVAC, plumbing and electrical systems throughout. All phases of this project were able to stay within its tight time schedule and were completed for the start of the student's arrival. Staying on time and within budget left the clients very pleased. All were happy with the end result and enjoyed seeing the positive student reactions.