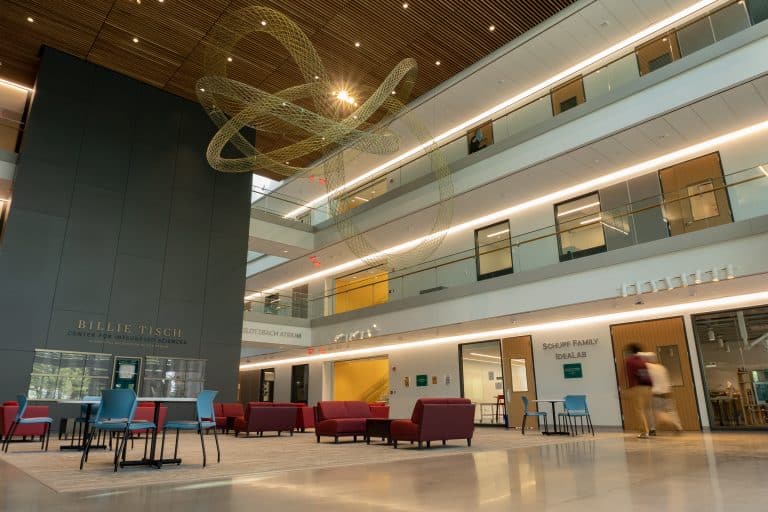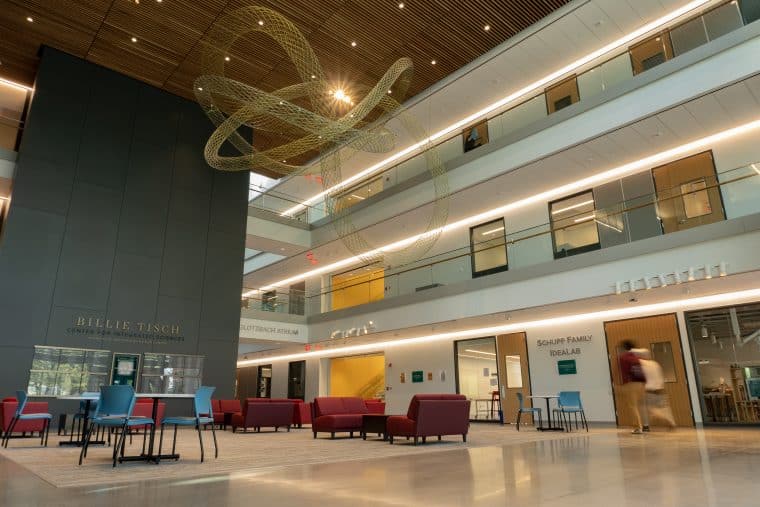 The construction of the Skidmore College – Center for Integrated Sciences is the single largest academic initiative in Skidmore's history.The 200,000-square-foot Center for Integrated Sciences put 10 Skidmore science departments and programs under a single roof in order to foster dialogue between and among scientific disciplines, the humanities, arts and social sciences. The science facility houses 46 research labs, as well as the IdeaLab, a creative maker space for students and faculty.
This project is broken out into 3 phases:
Phase 1B—New structure & continuation of phase 1A
Phase 2—Renovation of New Dana Science Center
Phase 3—Renovation of Old Dana Science Center
All phases of this project were able to stay within its tight time schedule and were completed for the start of the student's arrival. Staying on time and within budget left the clients very pleased. All are happy with the end result and enjoyed seeing the positive student reactions. We are now in construction of Phase 3 which will be completed in 2024.
Construction Cost
Contract Value = $64,208,352
Size
200,000 sf
Contract Date
February 2020
Completion Date
Phase 3: May 2024
Photos by Chloe Yonos