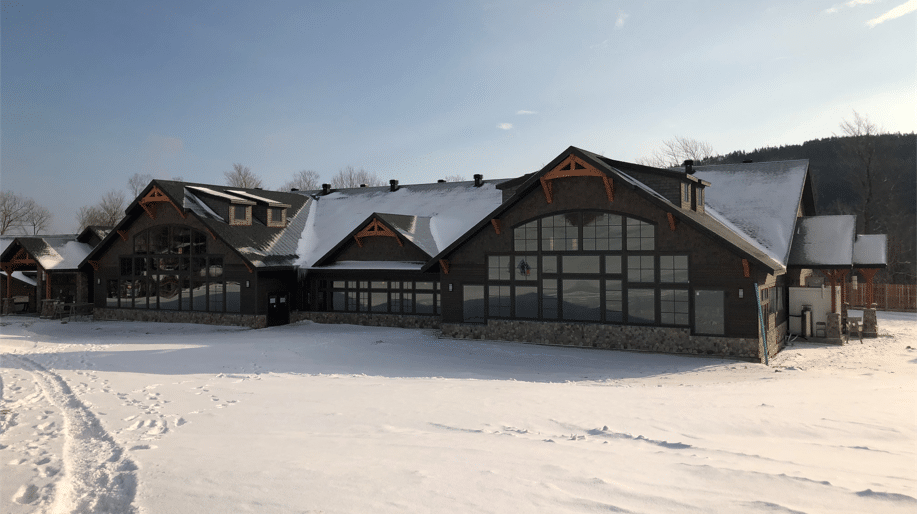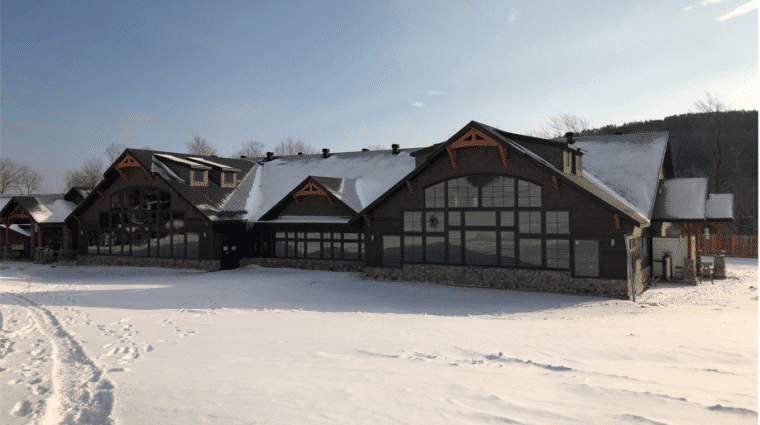 Construction Cost
Contract Amount = $2,434,700
Size
17,000 sf
Special Distinctions
Timeline Requirements
Contract Date
September 2017
Completion Date
December 2017
The addition to the Bear Den Lodge at Whiteface Ski Resort brought a new client to the table for MLB Construction. The Olympic Regional Development Authority (ORDA) selected MLB to build a 17,000sf addition to their children's lodge. This project featured phased construction and a multi-prime approach. The foundations and slab-on-grade were awarded to another contractor and turned over to MLB the first week of October. In order for MLB to complete this project on time, the entire building had to be redesigned. This was a team effort between MLB and the architects to come up with a plan that would still give ORDA the aesthetic Adirondack look they were wanting in a much faster timeframe. The main objective was to have Phase 1 of the building open and operational before Christmas and the fast-approaching ski season of 2017 giving MLB an extremely tight time schedule to work under.
The key to success on this project were the weekly coordination meetings with the owner and the other prime contractors. As with any project, MLB made sure the client was involved right from the start to ensure that the finished product was exactly what they desired. The first major hurdle came immediately when the heavy timber beam/column supplier informed the team that the timbers were going to take close to four months to come in. This is when MLB had to work hand-in-hand with the architect and essentially re-designed the building utilizing steel and a wood column wrap assembly.
At that time, ORDA had over a half dozen projects going on at other sites.Again, to assist in the completion of the project, MLB ended up taking on multiple aspects of the project that originally were to be owner-provided. This included the scheduling of the roof truss system, the purchasing and coordination of the automatic doors and wheelchair lift, as well as a window package that exceeded $100,000.
With an unexpected heavy snowfall, the owner ended up needing the space a week before the planned turnover date. With some additional manpower and a few extra hours put in from the MLB team, we were able to ensure that the space was ready for the mountain's opening weekend and left the client very pleased.