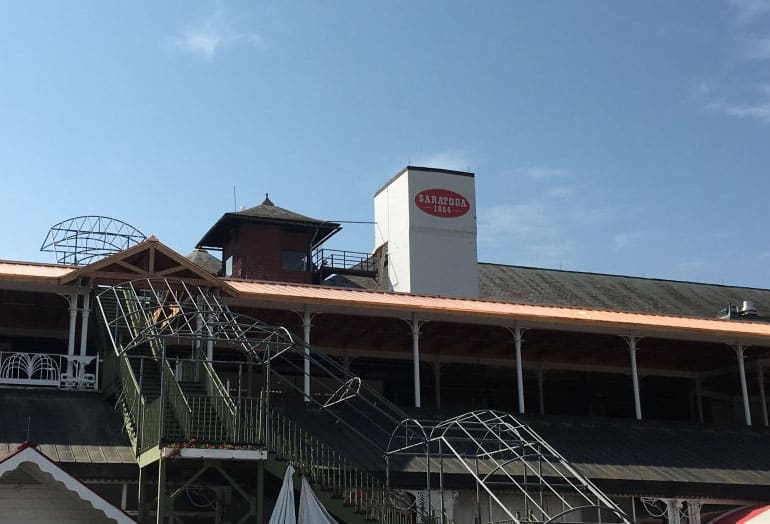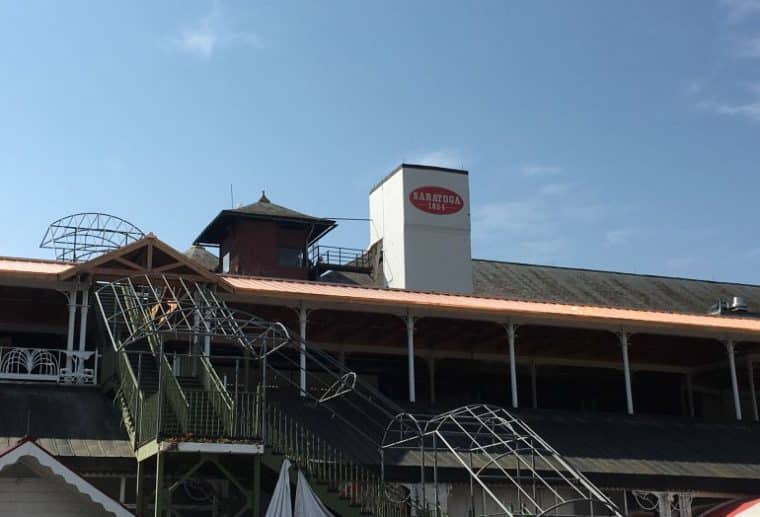 Construction Cost
Contract Amount = $2,009,600
Final Amount = $2,797,116
Size
13,333 sf
Special Distinctions
All new heavy timber framing &
ornamental structural steel
Contract Date
January 2018
Completion Date
May 2018
MLB was pleased to be awarded the Saratoga Race Course Grandstand Copper Roof replacement project. All new copper-clad roofs replaced the well known, 1970's-era red and white striped canvas awnings over former carousel area, the clubhouse terrace and the escalator.
If you ever had the chance to visit the track but got caught under the awnings on a rainy day, you would know that there were still good odds of getting wet! Having new, permanent roofs now provide guests full protection against the weather and the ability to view over a dozen flat-screen TV's showing each race.
To help preserve the historical features, new steel beams were installed to support the floor and classic cast iron and steel columns were installed to support the new copper roof. The crew worked hard to install all new heavy timber frames and even replicated existing column bases and truss supports to match throughout the facility.
The MLB team stayed the course through the grueling winter months and was able to successfully complete this beautiful project on time making the owners happy to show it off just in time for opening season.