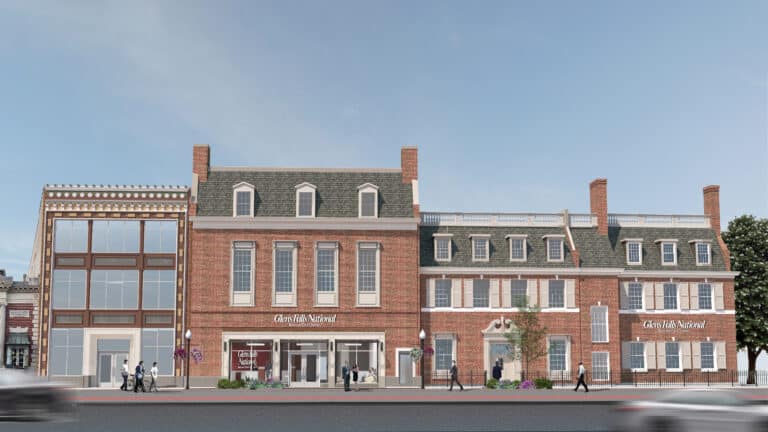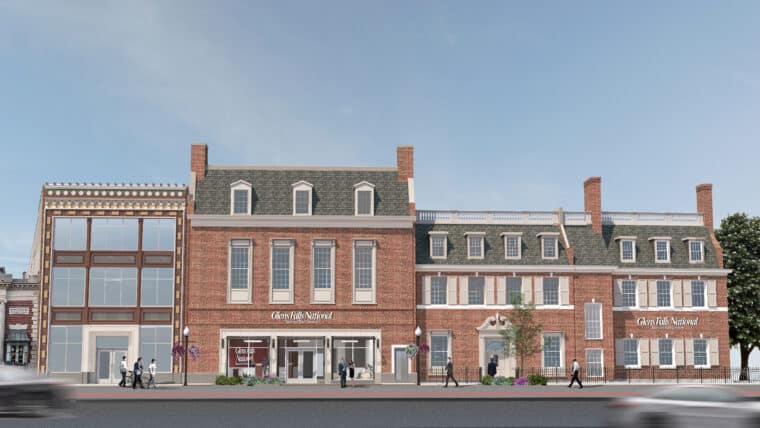 MLB was selected as the General Contractor for the multimillion-dollar multiyear renovation of the Glens Falls National Bank headquarters at 240-250 Glen St. The full interior renovation includes 3 floors and basement upgrades that is needed due to the banks continued growth. The facility includes executive offices, board rooms, middle management offices, as well as, administrative and facility services and project services offices.
The building, constructed in the heart of the City of Glens Falls, involved exterior and interior improvements, replacement of aging building equipment with new, energy-efficient systems, creation of a new lobby for customer transactions and development of additional space for lending and corporate offices. Many of these buildings haven't been updated since the 1960's.
The interior of the facility consists of high-end finishes and updates to obsolete heating, ventilation and air conditioning equipment along with new mechanical, electrical plumbing and sprinkler systems.
The historical design reflects a traditional architectural style that harmonizes with the older historical downtown neighborhood and physically links with the existing main banking facility.
"These  renovations represent an investment in the future growth of Arrow Financial, in our ability to attract and retain top talent and in our capacity to deliver responsive and efficient service to better serve our customers for years to come," said Thomas J. Murphy, President and CEO of Arrow Financial Corp.
Construction Cost
Final Amount = $16,036,989.00
Size – 70,000 sf
Contract Date – March 2021
Completion Date – March 2023
Architect – JMZ Architects
Owner – Glens Falls National Bank