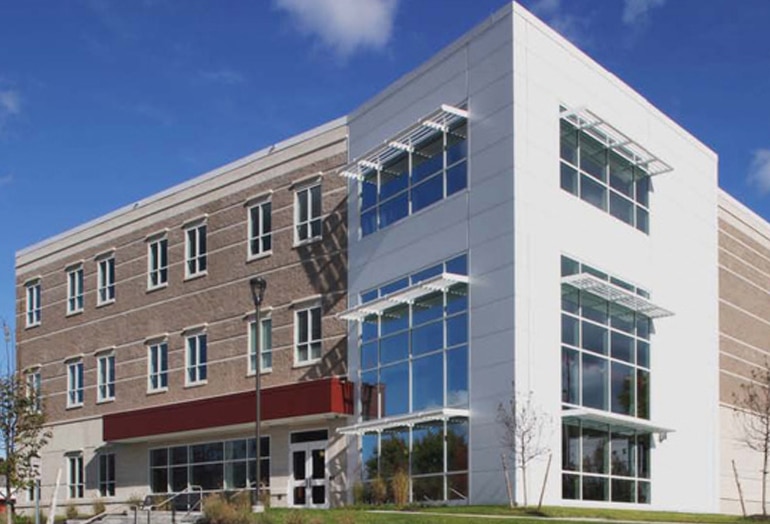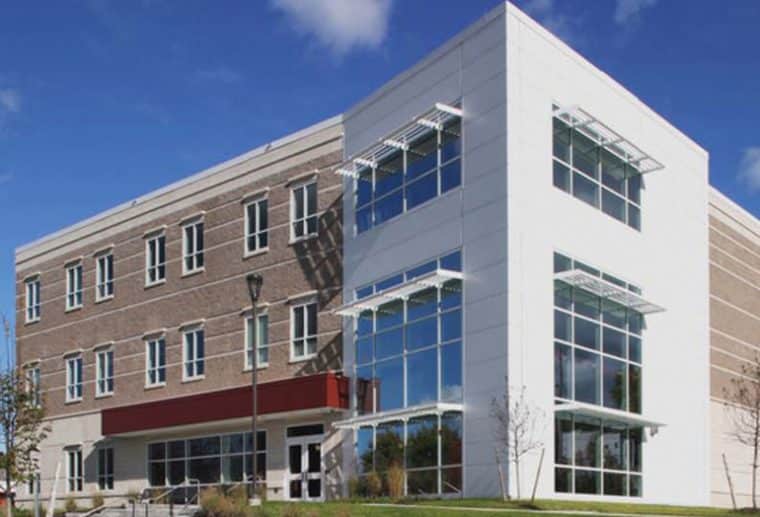 Construction Cost
$5,200,000
Size
24,000 sf
Special Distinctions
Soil Abatement
Geothermal Heating/Cooling
Start Date
December 2007
Completion Date
September 2009
The Union Graduate College's new facility is a LEED Certified building that has united the schools of the college in one location for the first time in its history. Built on an old gas station site, the project experienced problems from the very start. MLB was faced with an unusual amount of contamination in the soils which delayed the project for more than a month. Once the soil was removed, the project proceeded with great efficiency. The three-story, 24,000 square-foot structure is a high-performance, sustainable design which reduces the College's carbon footprint through geothermal heating/cooling, high efficiency lighting, and recycled building materials.
The project was scheduled to be completed on July 31, 2009 but, due to a number of change orders and the soil contamination, the actual substantial completion date was August 14, 2009. MLB was able to make up for the lost time in the beginning of the project through careful planning, team work and by readjusting our milestone dates.
The air quality of the job site was a major concern throughout this project. MLB needed to make sure that all materials were safe from moisture and contamination. Careful monitoring of this was completed throughout the project and all subcontractors were made aware of this important aspect. Many LEED elements were incorporated into the building and MLB had one employee dedicating 3/4 of his time to making sure that LEED was achieved.
In the future, the roof of the building will be used as an open-air laboratory where students can study solar panel technology and other renewable energy sources.